Description
Series V78
The purpose of the V clamp is to pull together and seal two circular flanges. Useful in stressful positions and fluctuating temperatures this is a reliable clamp when used in union with the correct flanges.
They have wide application in many industries, including:
Exhausts, Filter, Aerospace, Turbo Charger and Food processing.
Materials
Stainless Steel
Carbon Steel
A wide variety of finishes available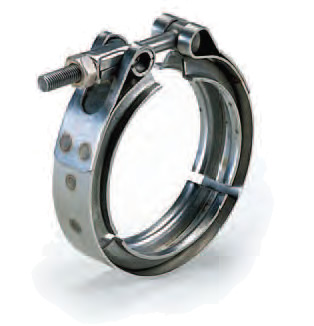 Clamps are manufactured to order offering a wide range of 'V' profiles together with a variety of fastening mechanisms.
Please enquire for further information.